High production value from concept to completion. Eighty-five percent of businesses use video as a marketing tool on multiple platforms with 92% of marketers agreeing that it's an important part of their marketing strategy, according to HubSpot. Visual communication and visual learning have increased over the past decade due to decreasing attention spans. The average viewer remembers 95% of a message when it is watched, and only 10% when read, according to Medium.
JSMM can create high production value digital video content and advertising strategies for your business. From video ads to social media content, most channels' algorithms prioritize videos. Our team can help you launch, optimize and drive results across platforms like YouTube, Facebook, TikTok, Instagram, Twitter, Amazon, CTV/OTT and more.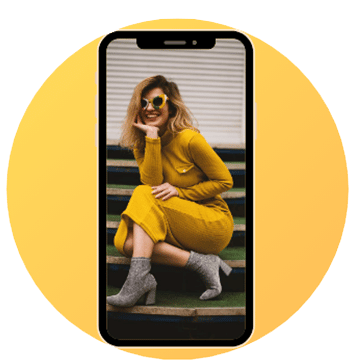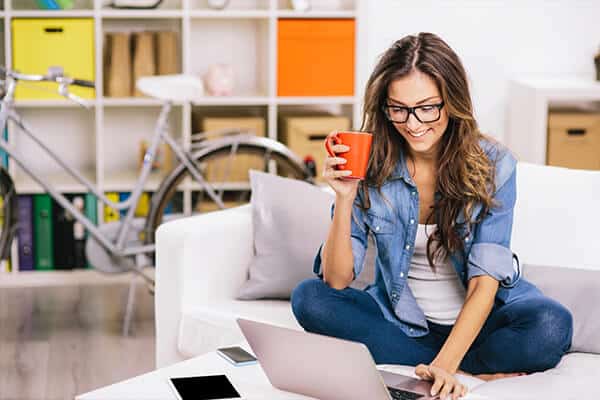 Sign up for our Newsletter.
Users arriving on an e-commerce site from user-generated video content are
184%
more likely to purchase.
(Econsultancy, 2020)
CTV and OTT households are expected to increase
83%
by 2023.
(Innovid, 2020)
Twitter ads with video attracted
10x
more engagement with video ads saving you more than
50%
on cost-per-engagement.
(Twitter, 2021)
Instagram videos receive
20%
more engagement than photos.
(Maldonado, 2020)
Brands that use TikTok have an average organic engagement rate ranging from
3-9%
based on their following.
(Infinite, 2020)
Video ad sequencing on YouTube produced a
107%
higher ad recall and a
134%
higher purchase intent.
(AdEspresso, 2020)
Facebook ads that contain a video receive on average a
20-30%
increased conversion rate.
(AdEspresso, 2020)
Brands that use cross-platform campaigns on Amazon were
41%
more successful with brand awareness and
34%
more successful with driving purchases.
(Amazon, 2021)
"Val and her team have a done great job for us. Their hard work, creativity, and hustle is exactly what we need. They have become a part of our team. We highly recommend them."
"We have worked with Valerie and her team on multiple projects for more than a decade. They bring the best and most current knowledge, insights and tools available. I can't recommend them enough as a partner!"
"Valerie and her team implemented digital marketing and CRM strategies for our manufacturing businesses. Part of their approach included creating new digital marketing and advertising strategies to drive leads through websites and LinkedIn platforms. They did a good job of designing these programs, working with our teams and generating new opportunities for our businesses. I strongly recommend them!"
"Jennings Social Media & Martech have been a great resource for our businesses for many years. They are always on the cutting edge of marketing technology and educate us on the best way to deliver our value propositions to our clients. Thank you Valerie and team!"
"The team at JSMM created a custom influencer marketing + social media program for our business. We have been thrilled with the results! The influencers have introduced our brand and reached a much wider audience than we could ever have done alone. We enjoy the opportunity to support local influencers, who are also small business owners in our community. The relationships and unique programs the agency has created for us cater to our specific business needs, and we highly recommend them!"
"Partnering with Jennings Social Media has been the best decision we ever made for our business. We are experiencing significant growth and Val and her team have helped us achieve that. They are professional, responsive, and knowledgeable. We highly recommend!"
"Valerie is great at delivering results from start to finish. She makes sure to be involved in every step of the process and is very knowledgeable in online marketing, social media, email campaigns, online advertising, and many other skills. Jennings Social Media has been great partnering with for the last 3 years and the results have been terrific. They truly understand the value of time and energy and are willing to go over and beyond to ensure the end result is a positive one. I highly recommend Valerie and her team at Jennings Social Media."
"Jennings Social Media & MarTech has been absolutely everything they presented and more, they are exactly what our organization needed. Valerie and her team developed a digital marketing plan and pushed relentlessly toward our goals. They have taken responsibility for all aspects of the effort and produced real quantifiable results. JSMM keeps us active, relevant, timely and within our space. We could not be happier!"
"Schetky is extremely happy working with these savvy marketers, and have seen real results! We highly recommend their services to anyone looking to see a return on their marketing dollars!"
"Great team of professionals! They were quick, reliable, ready to ask and answer any questions needed to bring our brand to life. Will partner with them again in the future!"
"We've worked with Valerie and her team for ten years. Always professional, pro-active, and creative. Highly recommend!"
"We have been partnered with JSMM for about a year and a half, and they have helped our marketing thrive, gave us a presence on all social channels, and continue to evolve with the changing ways of marketing technology. Very happy customer!"
"I hired Jennings social media marketing a few months ago to help attract new patients to our medical practice. Almost immediately we began to experience a steady flow of new qualified patients for all of our services. Her team is very professional, responsive and efficient. Valerie and her team constantly measure results and improve our marketing campaigns autonomously. They are hands down the most hands on digital marketing companies that I have hired! Their rates are extremely competitive. Great find!"
"Valerie and her staff are super talented. They are super talented, very organized and responsive. They get the job done and made this intimidating process fun."
"Jennings Social Media & MarTech has helped my startup get PR attention in business and technology publications, across various blogger sites and on television. The work the JSMM team provides is of a very high quality and works on a shoestring budget. All startups should take advantage of the leadership, business advice and strategic partnership that JSMM offers to businesses. Startups should also look to the agency for guidance in social media strategies to increase SEO and online visibility."
"We had a tremendous response the first day we issued a Facebook post about accepting online orders and sold several bikes in just a few hours. The JSMM team also helped us issue press releases and manage the brand with investors and the media. During a trade show appearance, the JSMM team monitored and posted content in real time to get attendees excited about our booth and contest. With the help of the JSMM team, we ended up winning two show awards including Rookie of the Year. I highly recommend JSMM for anyone wanting a team that is truly professional and also a lot of fun to work with."
"When we decided to utilize an outside marketing firm for our law firm newsletter and public relations, we looked at several options. We chose Jennings Social Media & MarTech because they offered a personal relationship that strove to understand our business and the professional strictures that impact law firm marketing. They have done a terrific job editing and publishing our newsletter as well as providing cutting edge blogs, tweets and other media inserts that help distinguish ourselves. We would strongly endorse them for the services they provide."
"We reached out to Jennings Social Media & MarTech for assistance in growing our brand. JSMM supported our effort to design and launch the website so it could function well as a component of the overall marketing and social media plan. Since launching the new website and engaging JSMM, our business-to-consumer sales are up 20 percent. They have also attracted new customers, engaged with our target audience and even collaborated with designers and influential bloggers to increase the awareness of the brand. We strongly recommend Valerie Jennings and her entire team at Jennings Social Media & MarTech!"