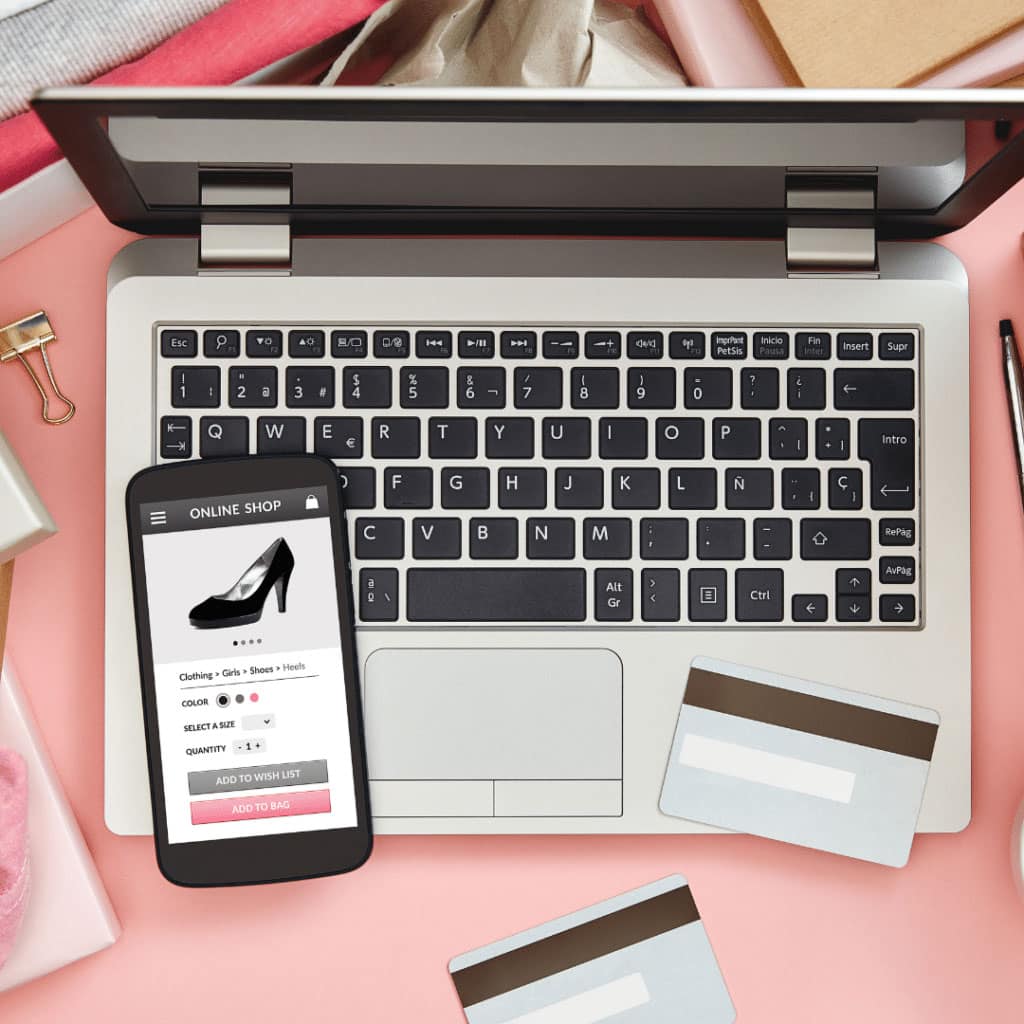 Holiday Tips + Stats For E-Commerces' Success!
It's going to be a holly jolly weird holiday season! Last year, there was a shift to more people doing their gift and overall shopping online, but with the pandemic, this change has increased dramatically. We want to help your business get ready for this gift-giving season and the changes consumers have made to their general shopping habits this year. 
Stats
We are going to share some of the most important stats that have arisen out of the pandemic so you can adjust your business accordingly. 
Gen X and Baby Boomers currently dominate global and e-commerce mobile growth.

On average, 72% of Gen X and 50% of Boomers say they are spending more time on mobile due to COVID-19. 

85% of people globally are shopping online. 

Gen X and Boomers who had already been shopping online said they are increasing their shopping online by 44% and 30%, respectively.

43% said they will shop online more frequently even when the outbreak is over.

56% of global holiday shoppers want the ability to BOPIS, buy online pickup in-store. 

46% of global consumers are spending more time using messaging bots.

40% of consumers surveyed said they were more likely to consider buying from a business they were able to contact via messenger.
How To Stand Out 
Now is the time to prepare your online store and make sure it is ready to go for potential buyers. One tip is to reduce friction across your digital pathways to purchase. 82% of global mobile shoppers, on average, experience some problems while shopping. 
The chart shows the percentage of shoppers who did holiday shopping on a mobile device and experienced problems: 
To help solve this problem, first lay a foundation for simple shopping. Steps that ensure this include making sure you have your Facebook pixel set up on your website, SDK and server-side API are implemented and offline conversions are integrated. Making communication quick and easy is important for helping your customers! Enable messaging on your site that allows them to have an in-the-moment conversation when and if they have an issue. Apps such as Messenger and WhatsApp can help you set up this process. 
From the 2008 recession through 2011, Euromonitor's research found that nail polish sales surged by over 30% in the U.S. and 10% in Western Europe. Why? Self-gifting and seasonal shopping can be a positive outlet during hard times. 
How can this help your business? Three ways: 
Help people discover things they love. 
Let people "try" before they buy. 
Set up ads tailored specifically about self-care and self-love.  
With the holidays being less than two months away and Black Friday/Cyber Monday even closer, it's important to get your product or service in front of your target market in some way or another! This year, Black Friday is being approached differently in almost every business. No longer are businesses requiring employees to show up at 6 p.m. on Thanksgiving to start the event — Companies are trying to make an effort and show they care by not starting until Friday. In the U.S., Facebook is taking another approach by promoting Black-owned businesses on its platform Oct. 30 – Nov. 27 with #BuyBlackFriday. If you are a Black-owned business, it is important to include this in your messaging. Ask for support from your local and regional communities. 41% of U.S. Black-owned businesses have shut down due to COVID-19. 
If you are not a Black-owned business, community support should still be something you stand for. It is important you communicate how you are helping your audience on social. Try teaming up for a collaboration with another business where both companies benefit from new exposure. 
Get active on social
Facebook and Instagram have made a lot of changes to their platforms that businesses can take advantage of. Instagram now lets you tag products within Facebook's Ad Manager. This will give you the option to use more commercial creative and copy compared to the old, more traditional organic posting styles. You can tag products not only in pictures but also in videos and carousels! This is predicted to result in a bigger push for e-commerce on the platform. 
Facebook's Ad Manager also has the ability to create custom audiences. This is useful in a variety of ways, including being able to put your business in front of people in your target market to remarketing your ad to people who are already aware of you. The best thing about retargeting ads is if someone has shown interest in your product or service but did not make a purchase, you are able to stay in front of them. Show them different elements and visually appealing images in hopes that the urge that they "just need it" will form! Up to 70% of customers are more likely to convert when retargeted with ads. 
On Facebook and Instagram shops in the U.S., you are now able to put individual products on sale, create offers that are automatically applied or offer a discount on an item by letting customers apply a promo code.  
Are you excited about these changes as much as us?! If you need help making sure your business is holiday-ready, feel free to reach out. We love making ads, setting them to help you get the best results and so much more!