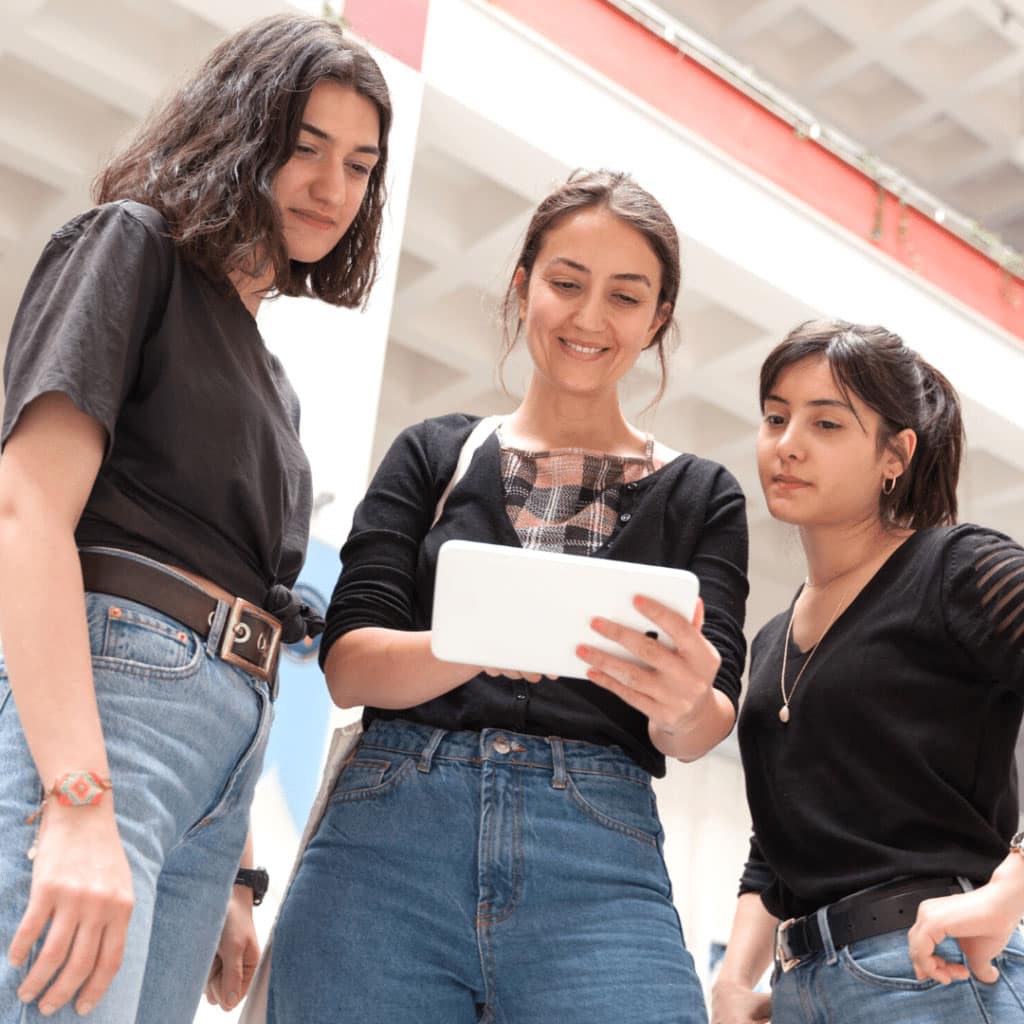 Don't Let COVID-19 Slow You Down – Learn About The Latest Social Media Industry Innovations and More!
COVID-19 hit the United States in March of this year. Since then, our agency has taken precautions such as working remotely and moving all meetings virtually, to make sure we are not slowed down. Without missing a beat, we created numerous resources for businesses in need during this time and our CEO, Valerie Jennings, participated in leading almost weekly educational webinars. So people didn't miss out on these tools and information, we added a Resources Page to our website. Even though it seems people are for the most part adjusted to the "new normal," it's still a time of uncertainty – uncertainty for businesses, careers and health. That's why more than ever we thought it was important to put our learned knowledge about AI, martech and marketing in one place where others could gain something from it as well. 
Social media platforms during this time have reached their highest numbers of viewers and engagements and their lowest. This has motivated them to innovate, often with videos. With TikTok's continuous rise, other platforms have felt the pressure to compete. For example, Instagram released an update that included IG "Reels" – A video tool on the app that lets users make TikTok-like videos and even has its own page now. 
We knew we had to give this new feature a try. If you are not super familiar with Tiktok, it lets users make fun, creative and informative videos from dances to dogs and daredevil stunts to practical jokes. We decide to do a positive and inspirational Reel about Val's motivations throughout her career. We had so much fun making it, from choosing the music to editing the final result – Check it out: 
To learn the ins and outs of how to get started using Reels for your business or brand, check out this article!
Being creative during uncertain times and embracing new trends has always been important to our agency, and we are led and encouraged to do so by our innovative CEO. Valerie's story and her approach to marketing were a featured article as part of IN Kansas City Magazine's "Women in Business" section. The editor beautifully illustrated her industry knowledge and her assertive decision to jump into the social media world in 2005. Read an excerpt below:
Valerie Jennings: Business Leader, Entrepreneur, Influencer, and Nationally Recognized Top Innovator
By 2005, the Iowa native started snooping around the burgeoning world of bloggers and online press releases and was immediately intrigued. "I thought, 'Wow, there's some live data I could overlay on top of what I was already offering," she says. What seems old-school now was revolutionary at the time, and that's how Jennings helped build her business—one Google analytics case study at a time. "I was either attracting people looking for new vehicles to get their messaging out there or people who were excited to hear of other opportunities—or maybe a little bit of both," she says. Her first experimental client? "A start-up in the dirt-track racing industry," she says, laughing. "Not typical." 
As an agency, we are always investing in the future of our clients and our community. When Valerie first started her company, she was supported by those around her. That has always encouraged her to help others through mentorship and other opportunities. We know this time is uncertain for everyone, so we are doing the most we can to help other local business owners in our community.  
Digital editor Michael Mackie captured Valerie's entrepreneur journey and the exponential growth of her company perfectly; read the full article here!
Another platform that just rolled out a new tool on their app is LinkedIn, which just introduced a Story feature like Instagram and Snapchat. LinkedIn first tested Stories in Brazil, the Netherlands, Australie, the UAE and France before rolling it out in the United States. They are also going to let the U.S. and Canada have the option to boost their stories for a chance to get more engagement. The app is also becoming more personalized, with results from your connections showing up more and the addition of the keyword filter that has always been on desktop to mobile. With the increase in video meetings and webinars, the app now has the capability to launch video meetings through the LinkedIn messenger with integrations for Microsoft Teams, Bluejeans and Zoom! One of our favorite new features is being able to go into your inbox and edit or delete a message that you have sent.