See Why Companies are Prepping for the Holidays Six Months Early!
With the holiday season fast approaching, brands are beginning their campaigns earlier than ever this year. Special deals and new social campaigns are one way to spread your name, but what else can you do to get ahead of your competition? See why early planning may be the right call this year and what more you can do to boost those campaigns!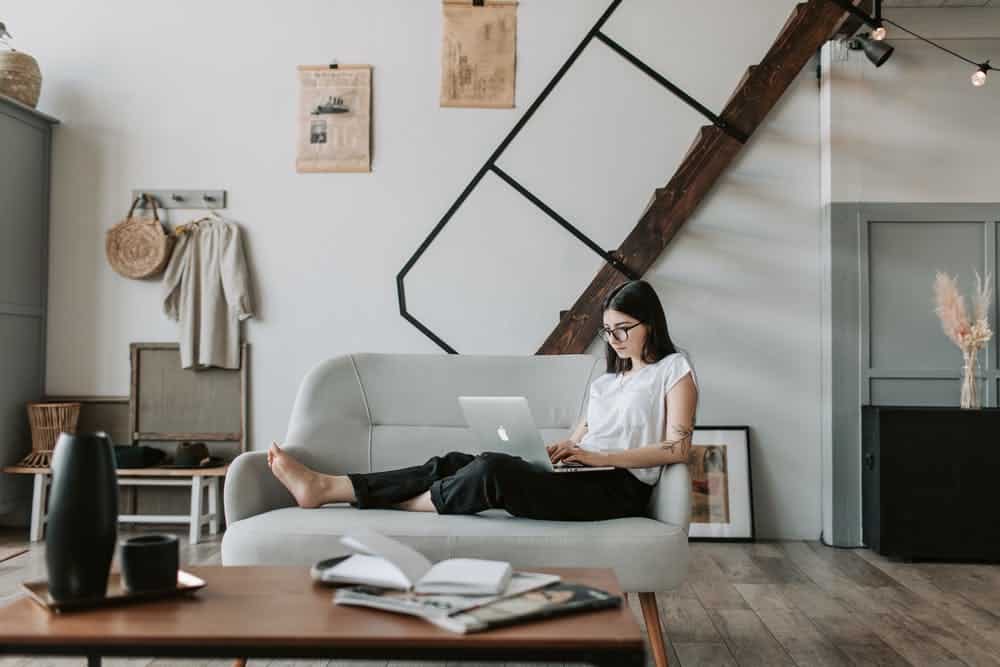 So, Why Such Early Planning?
This year, like the last, has been nothing short of interesting. One event to the next has slowly guided us to the halfway point of the year. As a result, brands are beginning to plan for the 2021 holiday season. To the average consumer, this may seem a bit early to begin planning for a holiday campaign. However, looking back at the previous year we see a trend that looks to continue. 
According to a study by Facebook, this past (2020) holiday shopping season was the longest in history. With doorbuster sales beginning in early November, and even some (*cough* Amazon *cough*) having special days in mid-October, it's no surprise companies are planning for an equally as early holiday shopping season again. Comparing 2019 to 2020, holiday shoppers who were active before Thanksgiving increased nearly 10%. With these earlier campaigns comes a longer time period to spend money. Of the surveyed shoppers, 71% said they spent the same amount, or more, on holiday shopping in 2020 versus 2019. This extended shopping window also allows for more time to browse, discover new products and services and share ideas.
How Did This Affect Consumers?
Anything record-breaking is sure to have some sort of effect, but when it comes to the holidays and money, "effect" is an understatement. Citing the same study from Facebook, we see 59% of consumers agreeing that planning ahead financially this year is more important than ever. Whether it's uncertainty, less disposable income or trauma from the pandemic, it's more crucial now than ever for brands to get in the heads of consumers early as they plan out their purchases this holiday season.
On the subject of planning out purchases, we saw a dramatic increase, via RetailNext, in shopper intention when it came to in-store purchases. Compared to 2019, shopper yield (how much they spent) increased by 36% and conversion rates (willingness to spend) also increased by 4%. This trend of increased intention is very likely to carry over into this upcoming season, and it's important for brands to understand this. Here are some things to consider as a company this holiday season:
Despite fewer restrictions around store capacity, consumers are not likely ready for pre-pandemic-sized crowds.

Hybrid shopping innovations will remain critical as people continue practicing safe shopping trends.

Brands should continue to stay focused on local inventory and fulfillment management; logistic challenges never end.

Implementing larger curbside pickup locations and buy-online, pick-up-in-store operation hubs can better organize a hectic shopping crowd.

Shoppers will be attracted to experiences that deliver ease.
What You Can Do.
Launching a successful holiday campaign is a difficult task. Especially when the holidays are months away. This is where I come in to save the day. Here are some tips and tricks to keep in mind for when you finally go about launching your early holiday campaign. 
Since the beginning of last year, there has been a huge demand for authentic advertising. This new demand has forced organizations to reimagine how they advertise their products and services. We have seen a heavy increase in influencer marketing and the use of Stories to further connect and reach consumers. According to Merkleinc, Instagram Stories made up 33% of holiday ad spending among participating advertisers in 2018. This is for good reason, too. According to another study done by Facebook, one in two people who follow brands and view their stories agreed that viewing them strengthened their relationship. This propels them to make purchases. Authenticity is key. Whether you're telling your own story, or someone tells it for you, the old saying couldn't be more true: honesty is the best policy.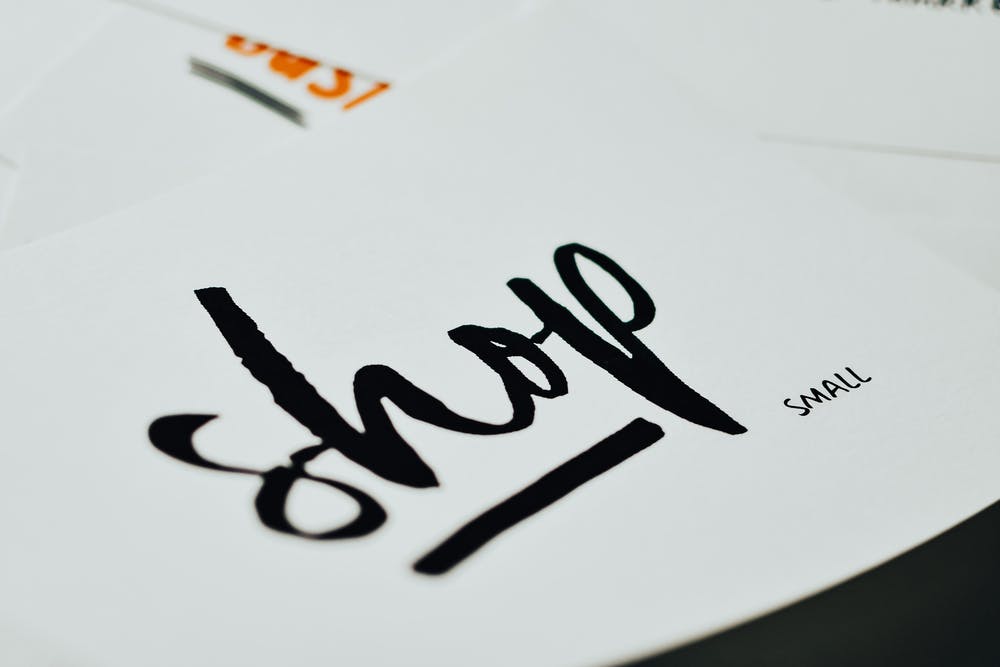 Increase in Online Shopping = Increase in Online Discovery
With in-person discovery hitting an all-time low this past year, the discovery of products online saw a huge increase, partly due to the large increase of online shoppers. According to Facebook, nearly three out of four-holiday shoppers found a new product while shopping for the 2020 holiday season. A trend that will continue well into this upcoming holiday season. On top of this, 43% of holiday shoppers say they discovered ideas or browsed for information on a mobile device via Facebook and Instagram. 
With these two statistics in mind, it is crucial for brands to implement relevant and interactive content on these social apps to widen their audience and expand to consumers who didn't even know they existed. Digital marketing firms have been aware of this transition to social marketing for years and can help you get a jump start on your future campaigns. Check out our award-winning services and feel free to contact us to see what we can do specifically for your brand! 
I know we just talked about online discovery, but what happens after they click your ad? One of the perks of in-store shopping is receiving immediate, personal feedback on products or services. Finding ways to supplement this feedback and optimizing your online site will play a huge role in your convergence rate. This example depicts that simply changing a photo can increase your convergence rate up to 102.5%! 
Of course, what was true for one company cannot be applied to all, however, testing different features and ideas is a great way to see what works best for you and your organization. From displaying testimonials to recommending products to simply adding a CTA, there are many free and easy options to optimize your site. (also another service we do here at JSMM 😉)
Be the first to offer early bird discounts. A study by Deloitte in 2019, shows 81% of consumers were influenced by promotions during the holiday season, with 74% being influenced by price discounts and 72% by free shipping. These specific "offers" are placed far ahead of other incentives like BOGO (39%) and cashback (29%). Offering relevant incentives for your products and services early will surely place you above your competition in the mind of consumers this holiday season. These discounts, paired with competitive pricing, also raise the possibility of new customers. Of surveyed retail shoppers, 79% are willing to try new brands as a result of better prices. 
Speaking of being in the mind of consumers, taken from the same study by Deloitte, we see a correlation with consumers' willingness to share personal information and discounts or promotions. In return for sharing their personal information, discounts, promotions and other offers are the number one incentive among 61% of respondents. This willingness to share information in exchange for a discount offers a variety of benefits for not only your consumer but your brand as well. This information allows a brand to better identify its target market, creating the opportunity for your campaigns to evolve and improve as you gather this information. Having your target market identified is crucial to launching successful, authentic campaigns.
A newer concept to the world of e-commerce, despite its fairly recent application, is set to be one of the most successful online shopping optimization tools in the world. Augmented reality simply augments a world that already exists. The best example of AR is Pokemon Go. Users would play the game in the real world but through their phones. Digital characters were overlaid in specific areas, augmenting reality. 
The application of AR to e-commerce sites is limitless. So much so eMarketer predicts 43 million people in the U.S. would use social network AR at least once a month throughout 2020 and reports more than 83 million people in the U.S. to use AR on some kind of device already. AR, although difficult to implement, is the future of e-commerce and allows for another way to supplement the benefits of in-store shopping. 
End.
Whether your campaigns are run in-house or outsourced, being prepared is never a bad thing. With limitless ways to get your brand ahead of others, there is no better time than now to start preparing for the 2021 holiday season. Holiday campaigns are not a stranger for us at JSMM. See how we have managed our clients' campaigns in the past here. 
We at JSMM pride ourselves on optimizing our clients' campaigns both during and outside the holiday season. With an award-winning staff, global clients and over 18 years of experience, companies small and large trust us to share their stories, and by doing so, expand their consumer reach. See if our services can benefit you or your organization, and for more information click here.