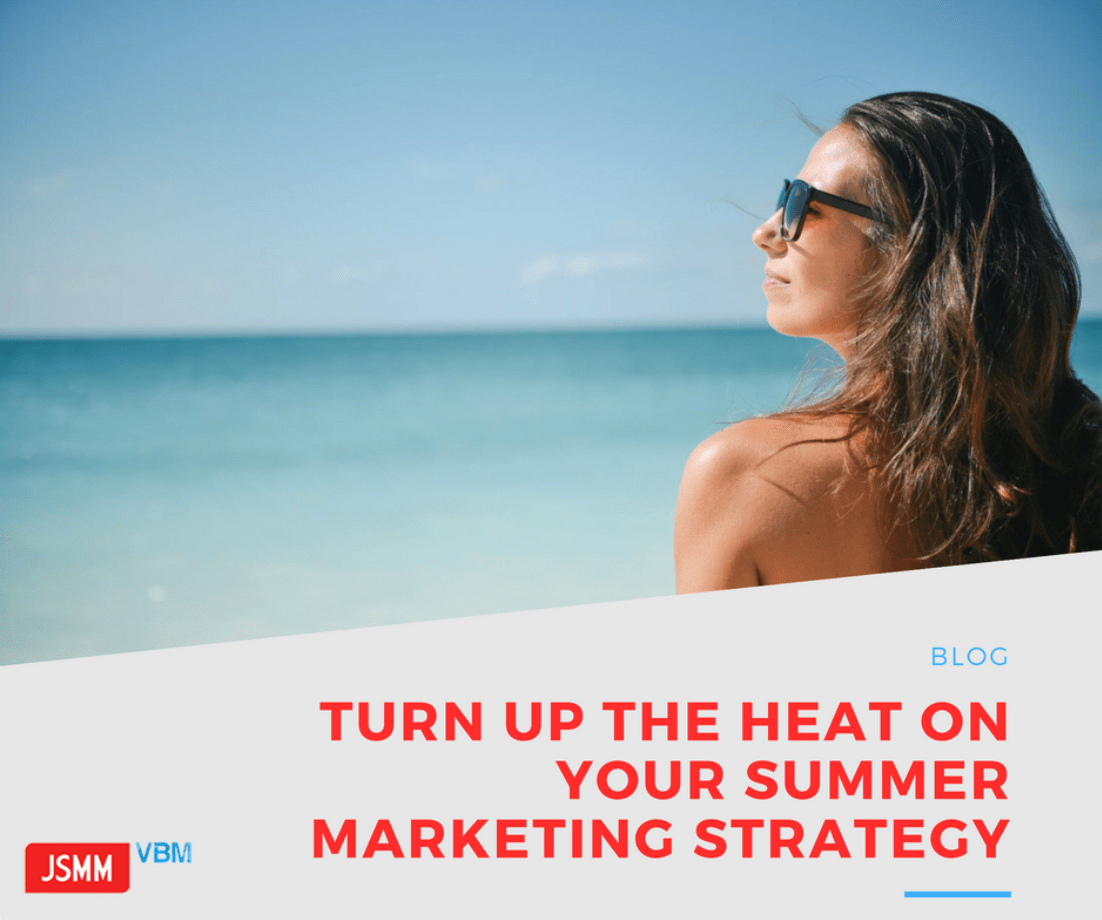 Turn Up The Heat On Your Summer Digital Marketing Strategy
For many businesses, the summer solstice brings with it an annual lull in sales and leads. As the old adage goes, "When temperatures rise, sales take a dive." Brands can take advantage of the season with a few clever marketing strategies. Read on as we detail some sizzling hot digital marketing tactics to boost your sales this season.
The art of engaging with your customers while they're in "vacation mode" can be difficult to master. Business.com suggests tactics like consistently publishing new content on your blog, and using targeted keywords in your content can help drive traffic to your website and convert visitors into customers. Previous sales cycles have shown that consumers respond well to content that's fun and light in the summer, so the following ideas may encourage more clicks and shares.
Summer Holidays
Take advantage of the summer holidays that your customers may be looking forward to. With Fourth of July, Back to School and Labor Day coming up, there are plenty of opportunities to stir up interest with new marketing campaigns and promotions. National Day Calendar may prove useful here, especially when it comes to finding those quirky national days that may perfectly tie into your campaign.
It may be wise to build a sense of urgency by creating countdown timer popups for holiday sales and sending targeted emails with a promotion. A sense of urgency in a potential customer is one of the best
Facebook and Google Retargeting
When the heat rises, consumers become more indecisive, and retargeting ads really come in handy. These ads are a useful marketing tool, allowing brands to engage with visitors long after they've left your website. Facebook and Google retargeting enables you to show targeted ads to users who have previously visited your website. This will keep your business at the forefront of your visitors' minds, build brand trust and encourage them to keep returning to your site.
Moblize
While people are always on the go during the summer months, that doesn't mean they're disconnected. In fact, Facebook says 92 percent of summer-related sales conversations take place on a mobile device. This only underscores the importance of ensuring your marketing campaigns are mobile friendly.
How do you optimize content for mobile? Keep your messages short and sweet, using captivating images to draw the user in. Emojis are sure to help grab the attention of potential customers. Campaign Monitor suggests that messages with emojis in the subject line get 56 percent more opens! Also, be sure to take advantage of location-based tagging features on Facebook, Twitter and Instagram to deliver targeted messages for time- or location-specific offers.
Socialize
Overall posts on Facebook increase by an average of 26 percent during the summer months. Brands can take advantage of this seasonal trend by boosting their social media presence and steering post content to summer audiences.
Summer is the season for sharing on social, especially when it comes to vacation pictures. Incorporate this fun summer feeling into your social media strategy by boosting shares and conversions by using summer-themed hashtags, sharing seasonal videos or hosting a contest that will engage customers.
Visit our Services page to learn more about our capabilities in turning your summer marketing campaign into a sales success.
ways to boost your conversions. Consumers are always browsing for deals during holidays, so make sure you don't miss out on these special-occasion sales opportunities.