Successful Businesses Have One Thing In Common – Innovation!
In a world where trends change on a daily basis and people have the latest news updates at their fingertips, how do you keep up as a business owner and marketer? Innovation. To truly be a successful business leader, you must know how to encourage and invite innovation. It's critical to know how to adapt to ever-changing trends, technology and culture if you want your business to thrive and you want to inspire your team to keep growing and honing their skills.
At Jennings Social Media & MarTech, we are always researching the latest AI automation tools, CRMs and other technologies to help us stay ahead of the game so we can help our clients stay organized, trendy and operating at the highest level. As CEO Valerie Jennings said in a recent Forbes article,
"Our biggest challenge as digital marketers is not having enough time in the day. Automation has allowed us to get our work done faster and get to the data quicker, so we can focus on strategy. After all, digital strategy is the bread and butter of what we do to drive results for our clients."
Starting Point: Digital Strategy 
Your digital strategy is your overall plan for how you will achieve success with your digital marketing. Your strategy needs to adapt to your organization instead of lagging behind and creating problems. This adaptation is integral to our success. Valerie encourages us to come up with, "creative solutions through research, education and collaboration with our senior leadership and subject matter experts." She gives us the autonomy to research new approaches and then meets as a team to discuss how we can integrate these emerging trends in ways that help our clients stay relevant! More than ever, our team is continually looking for new ways to adapt during COVID-19.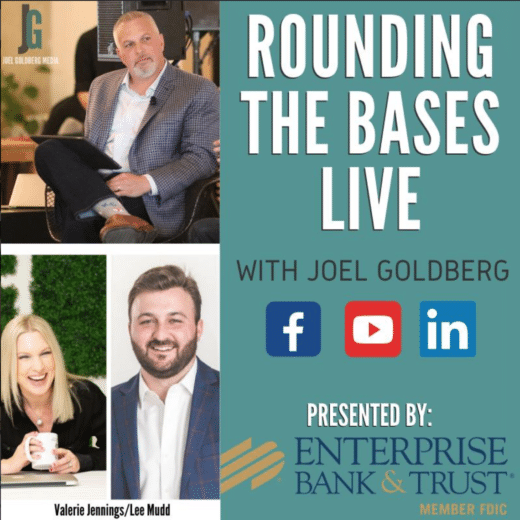 Valerie and one of our clients, Lee Mudd, were recently guests on Joel Goldberg's live show, "Rounding The Bases." They were able to dive deep into different topics that affect many business owners now, including how the stress of the pandemic can lead to mental fog. Whether you're a business owner or a team supervisor, as a leader, you must acknowledge how you deal with new stressors; are you a person that shuts down or are you one that becomes overly emotional and starts to make rash decisions? Either way, you need to create tools that help you relax and clear your head before moving on to creating tools to keep your business going.. You can still watch the video to learn more tips about the following topics:
Innovating and pivoting your business
Being a leader during #COVID19
Connecting different generations
Remaining relevant through social media marketing
Valerie was inspired at the age of 24 to start a journey as a digital marketer. The Kansas City Business Journal recently did a write-up about her early adoption of social media and how far she has come. With that being said, she tapped into what she has learned over the years to formulate some quick, innovative tips that will hopefully help you while you are navigating the new obstacles that the pandemic is throwing business owners' way.
Tip One: Stay Relevant 
Social media usage is up, but conversions are down across most industries. Content is still dominated by COVID-19, so continue to use targeted hashtags and be relevant. Some industries are seeing a lower cost per click on Google Ads due to less competition. Do your research to see what your audience is being drawn to and redirect your content to inspire them to engage with your content.
Tip Two: Email Marketing
 This is a time to grow your email lists and provide educational and resourceful content that resonates with your audiences. Explore how different types of email campaigns perform to see what is really is catching your audience's attention to further engage with them on a deeper level.
Tip Three: Online Engagement 
Instagram Live & Facebook Live engagement is higher than regular videos. Live videos are a great way to get in front of your communities with Q&As, presentations or guest interviews. Facebook has enhanced some of its production control tools to give you greater agility during live streams. Live videos always help to put a face to your brand if you have not done so yet. Making your audience feel like they are connected with the company on a more personal level will move them in the direction of a "loyal" customer and follower.
Tip Four: Google Ads
Keep an eye on your Google Ads reports and engagement metrics, and look for opportunities to pivot messaging and budgets to top-performing channels.​ Google has announced that it will be rewarding advertisers with credits if you have been advertising since January 2019.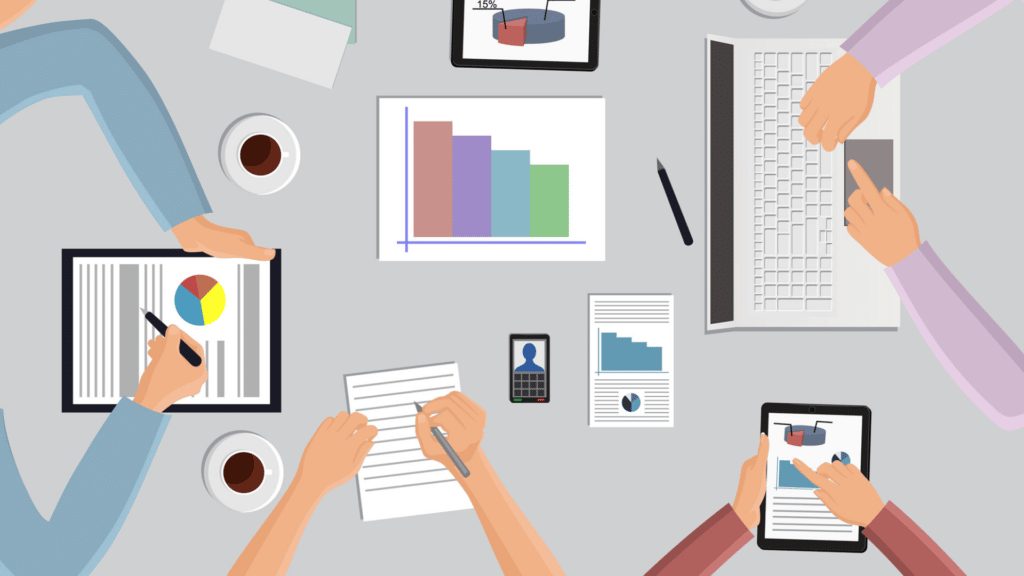 Ending Point: Stay Positive
As hard is it can be to keep seeing the positive right now, it is important to be that shining light for your team. When you are on calls or video conferences, make sure you are being transparent but always have positive notes to touch on. Giving your teams new ways ideas to explore and new channels to research that have developed during COVID-19 are ways to boost low morale while also inspiring innovation within your team.
It is always important to celebrate little and big wins during this time. We are very proud of Valerie for being selected by FOLIO: as one of the Top Women In Media Honorees alongside women leaders who have made a lasting impact on our industry! For over a century, women in media have fought tirelessly to pave the way for future generations to follow. In times of uncertainty, you can some times shy away for recognizing an accomplishment — But we think it is more important than ever to honor those things with your team!
If your business needs help innovating in order to grow and reach your goals, we are experts in the latest AI tools, social media content creation, CRMs, website development, SEO and much more. Visit our services page to learn more or sign up for our newsletters to get the latest news and tips about AI, marketing and more!