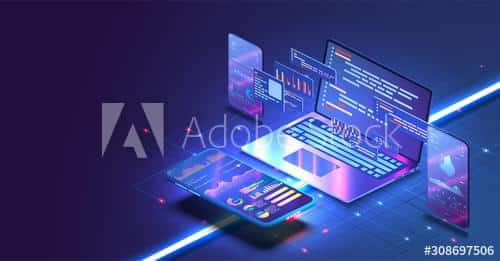 The Future of Marketing Technology, Artificial Intelligence & Automation
The use of artificial intelligence and machine learning is being adopted across industries and has made its way into our lives. Early adopter and CEO Valerie Jennings recognizes the impact marketing technology such as artificial intelligence, VR/AR, machine learning and more is having on the digital marketing and advertising industry. Watch her video interview to learn more about the future of MarTech and download our MarTech sheet, featuring our top selection of tools and platforms to help you scale and automate your business.
WHAT IS MARTECH?
MarTech, or marketing technology, is every piece of technology that a marketer uses, according to Ad Age. Agencies are likely already using some form of marketing technology, such as HootSuite or MailChimp, but many aren't utilizing the most helpful platforms and tools. Marketing technology can be the foundation of the work that marketers do and help them make better, more informed decisions and strategies.
One of the biggest benefits of marketing technology is automation. Marketing automation can make time available for marketers to focus their abilities and talents on more important tasks that affect the overall strategy for clients and agencies. Automation can do everything from reporting to responding to website inquiries to scheduling social content, freeing up hours of valuable time for marketers.
According to Valerie, "Some of these technologies utilize advanced methodologies to harvest competitor intelligence, cross-channel automation and reporting and personalized messaging, removing the guesswork from testing marketing messages."
HOW MARKETING WILL CHANGE
Valerie explained, "With the emergence of new platforms to assist us in developing more exact and scientific marketing and advertising programs, we can harvest data faster and create better and more precise programs."
She added that with some of these technologies, guesswork and A/B testing is no longer needed, as artificial intelligence performs in-depth competitor and content analysis automatically. Some tools can even pinpoint the most effective color scheme and the types of content your company should be sharing and when.
MarTech Advisor echoes this sentiment and adds that the secret to scaling your business with marketing technology is breaking down data silos and democratizing data to make it more understandable for marketers so they can get to the root of content performance across channels.
According to MarTech Advisor, these are the ways that the Fourth Industrial Revolution and marketing technology will improve marketing tactics in the coming years:
Behavioral targeting will allow businesses to take advantage of micro-moments to meet not only the needs of the customer but also their wants and desires.
Brand decision-makers and creatives alike will be able to produce more meaningful content that forms a relationship between the consumer and business.
Listen to your consumers and hear what they are saying. By using automated systems like chatbots, brands can listen and respond to consumers, providing a better experience. Use these conversations to fuel your campaign decisions later on.
Don't lose yourself in the technology. Whatever you do, don't forget what and who you are as a brand. Use the technology to tell the world and your consumers who you are and why you're great.